As a result of Covid-19 many exhibitions, gallery events and art festivals scheduled for 2020/21 have been cancelled or postponed.
As soon as the situation improves and new dates are announced I will add them below as usual.
In the meantime, if you wish to purchase my work please email me.
An online shop will be available soon for Limited Edition prints.
A selection of paintings will be on display at
Wiltshire Artists Exhibition
in St. Peter's Church,
Marlborough
Saturday, 21st August – Saturday 28th August
A selection of paintings will be on display at Right Angle Picture Framing,
High Street, Corsham
Saturday, 20th November until Friday, 3rd December 2021
More exhibitions will be announced here soon.
I'm Sue and I am a landscape artist living in North Wiltshire.
I enjoy painting and exhibiting my work at local exhibitions and festivals.
My inspiration comes from a diverse range of subjects; reflections on water; a corner of a sunlit forest; the rolling downs or a quiet beach while out for an early morning stroll.
"Sit back, relax and enjoy the view!"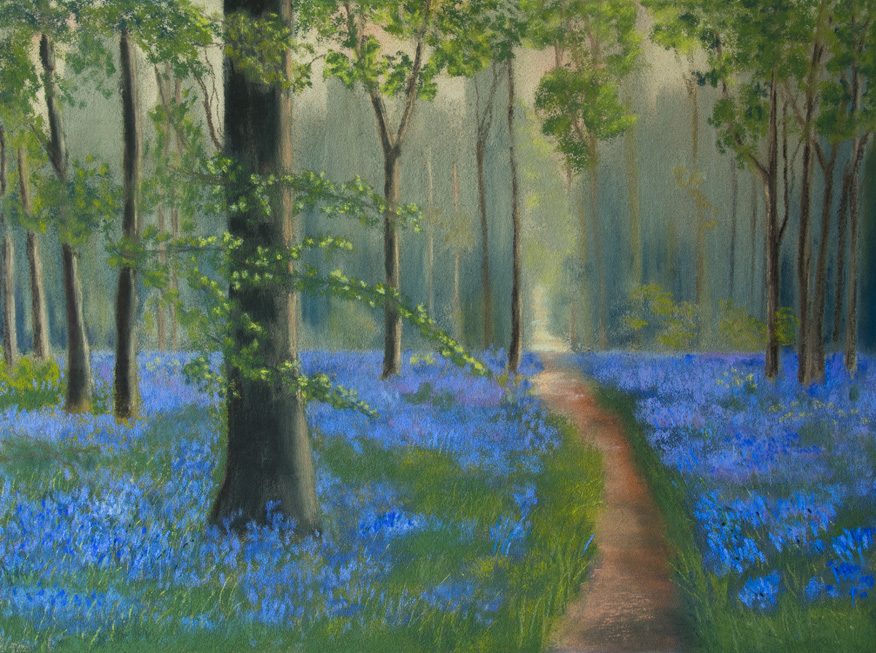 Limited Editions are individually numbered and signed by the artist.
These are professionally created limited edition prints, colour matched to the original painting and produced on quality 240gsm fine art paper. Each picture is limited to 100 copies.
All prints are supplied mounted, ready to frame.
All prices include UK post and packing