Limited Edition Giclée Fine Art Prints
Limited Editions are individually numbered and signed by the artist.
These are professionally created limited edition prints, colour matched to the original painting and produced on quality 240gsm fine art paper. Each picture is limited to 100 copies.
All prints are supplied mounted, ready to frame.
All prices include UK post and packing.
[one_fourth]
[wpepsc name="White Horse View 14 x 11″ price="35.00″ align="center"]
[/one_fourth]
[one_fourth]
[wpepsc name="White Horse View 20 x 16″ price="45.00″ align="center"]
[/one_fourth]
[one_fourth]
[wpepsc name="Bluebell Wood 14 x 11″ price="35.00″ align="center"]
[/one_fourth]
[one_fourth_last]
[wpepsc name="Bluebell Wood 20 x 16″ price="45.00″ align="center"]
[/one_fourth_last]
Save
[one_fourth]
[wpepsc name="Mountain View 20 x 16″ price="45.00″ align="center"]
[/one_fourth]
[one_fourth]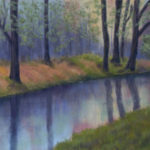 [wpepsc name="Woodland Reflections 20 x 16″ price="45.00″ align="center"]
[/one_fourth]
[one_fourth]
[wpepsc name="Woodland Walk 20 x 16″ price="45.00″ align="center"]
[/one_fourth]
[one_fourth_last]
[wpepsc name="Tranquil Light 20 x 13″ price="45.00″ align="center"]
[/one_fourth_last]
[wpepsc_cart align="left"]